Search Result
Land on Sale (Nepalgunj)
at Nepalgunj Rs 1,00,00,000 per kattha
a beautiful and most potential 1-5-0(1 bigha 5 kattha/274.92 ana/8739.56 sqmr/17.1375 ropani)containing with a fun park, swimming pool which gives daily income near airport with wide road at Bramhashripuram,Nepalgunj is on sale.
Read More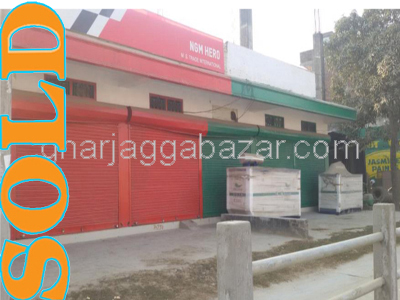 Commercial Land on Sale (Nepalgunj)
SOLD OUT
a commercial 0-2-12-0(2 kattha 12 dhur) land containing a wirehouse/godown structure, touched with 30 mtrs surkhet road highway, facing south at Karkadau chowk, Nepalgunj, Banke is on sale.
Read More
Please enter either Aana or Sqr Foot or Sqr meter to convert

Kathmandu:
Lalitpur:

Bhaktapur:

© 2010-2021. Ghar Jagga Bazar Real Estate (P) Ltd.