Search Result

House on Rent (Indrachowk)
Rs 1,80,000 per month (NEW)
a 8 storied semi commercial with ground and first floor shutters with road access just behind of aakash bhairab temple, best suitable for godown for garments and small office space at Indrachowk, Kathmandu is on rent.
Read More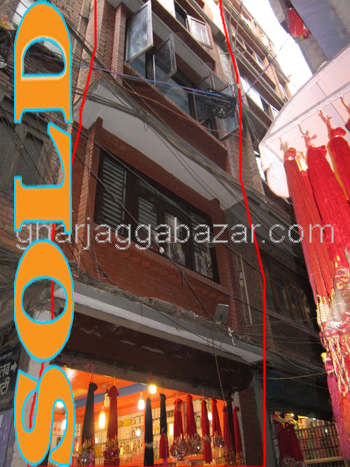 House on Sale (Indrachowk)
SOLD OUT
house having land area 11 X 18 (0-0-2-0) approximately of 5 storey building at Indrachowk is on sale.
Read More
Please enter either Aana or Sqr Foot or Sqr meter to convert

Kathmandu:
Lalitpur:

Bhaktapur:

© 2010-2021. Ghar Jagga Bazar Real Estate (P) Ltd.