Property on lease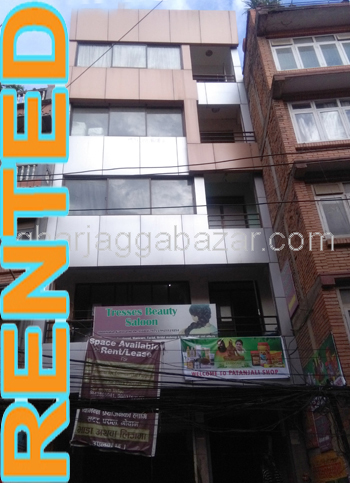 Property on lease (Bhotebahal)
RENTED
a well strongly constructed 5.5 storey business complex building built in 0-9-0-0 land area, buitup 12,000 sqrft, facing west touched with 20 feet road, located in most commercial and busy commercial area,150 mtrs inside from tripureswor highway at Bhotebahal is on lease.
Read More
Property on lease (Sanepa)
call for price
a large compound of 10-0-0-0 land area containing 8 buildings each 4,6 & 8 storey builtup approximately 65,000 sqrft,touched with main road,main entrance east, west, north and south having its capacity of 100 plus cars parking space at the main heart of Sanepa is on rent.
Read More
Please enter either Aana or Sqr Foot or Sqr meter to convert

Kathmandu:
Lalitpur:

Bhaktapur:

© Copyright 2010-2016. Ghar Jagga Bazar (P) Ltd.